Amaranatho
, Non-Dual Coach, Coach Supervisor
Amaranatho

Non-Dual Coach, Coach Supervisor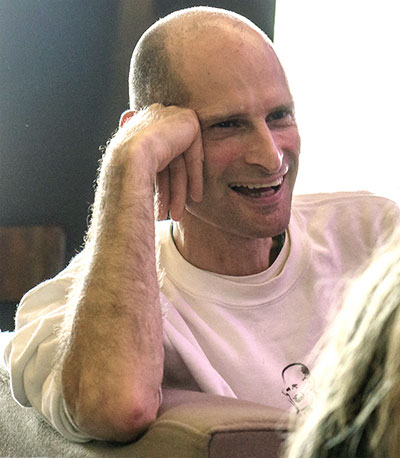 ---
Contact:
---
Location: Fleovoland, Netherlands
Tel: +31614284808
Email: ama at amaranatho.com
Languages: English
---
Session Formats:
In-person
Telephone
Video/Skype/FaceTime

Session Formats: In-person, Telephone, Video/Skype/FaceTime
---
Fees:
1 hour session is by arrangement

Fees: 1 hour session is by arrangement
---
About Me
Amaranatho was a Buddhist monk for 15 years and has spent long periods alone, dealing with uncertainty and contemplating the deeper questions in life. He has a degree in AI, been a world explorer and is a supervisor and mentor to mindfulness teachers, facilitators and spiritual leaders. He works one to one with contemplatives and meditators that are stuck in their practise.
Special Offer:
Free 30 Minute Discovery Session with Amaranatho.
Methods
As a non-dual coach to awaken to your true potential, by using the Playfulmonk approach he developed. I have worked with clients with kundalini awakenings, devotees falling in love with their guru's and been involved with cults. I can speak from personal experience about these and can work on many different levels form nutrition, energy medicine, shadow work, trauma and spiritual awakening. I will only work with clients with that are interested in recognizing freedom, and commitment to the work needed to do that. This requires the development of integrity, integration and individuality. I have been meditating in some form for most of my life and have completed many three months retreats, many long self retreats (being by myself in forest without seeing people) as well years of psychotherapy and trauma work.